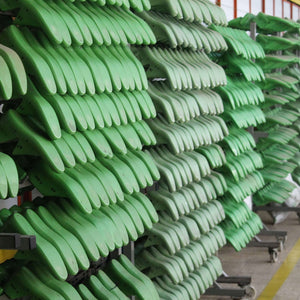 Fly London takes on a commitment with sustainability that is summarized in the respect we have for people and in the production of goods with a reduction in the waste of raw materials, water and energy sources.
We want to achieve efficiency in our organization and production and we support the shift to a more conscious economy.
1. WE FEEL GREEN
We take on a green position because all the energy we consume comes from renewable energy sources. We use 100% green energy with certificates of origin guarantee.
2. TO INNOVATE IS TO REUSE
We believe in the second life of things and we reintroduce all materials and components that can be reused into the production circuit, maintaining their properties and characteristics.
3. WE BELIEVE IN PEOPLE
Our company culture promotes business ethics, inside and outside the business environment. We promote a balance between family and professional life, commitment and respect for workers' rights.
4. WE TAKE CARE OF THE WASTE
We care about residual impact, that's why we make sure we generate the least amount of waste and we look for the right place for what we generate.
5. DURABILITY AND RESPONSIBILITY
For us, the durability of products is directly related to responsible consumption and environmental impact, so we try to make a product have a longer life, based on comfort and resistance. We design and manufacture quality, beautiful, comfortable and resistant products.
6. TRANSPARENCY
We understand transparency as a voluntary and active step that allows us to carry out actions that seek positive repercussions on society and generate commitment and trust from our employees, customers and suppliers.
Comfort is the key and our design is born from the principle of economic, social and ecological sustainability.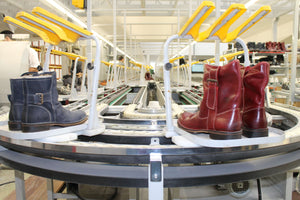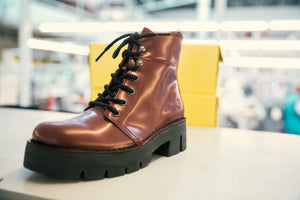 We design from a conception that allows us to consider the environmental impacts throughout the life cycle of a product.